There was a time where interior designers used to plan and sketch their layout on the sheets and papers in order to showcase their designs to the clients. But now with technology you can easily create beautiful and realistic designs which won't require much time than compared to drawing on sheets. There are various software's out there which is why we have listed you the top 5 interior designing software's.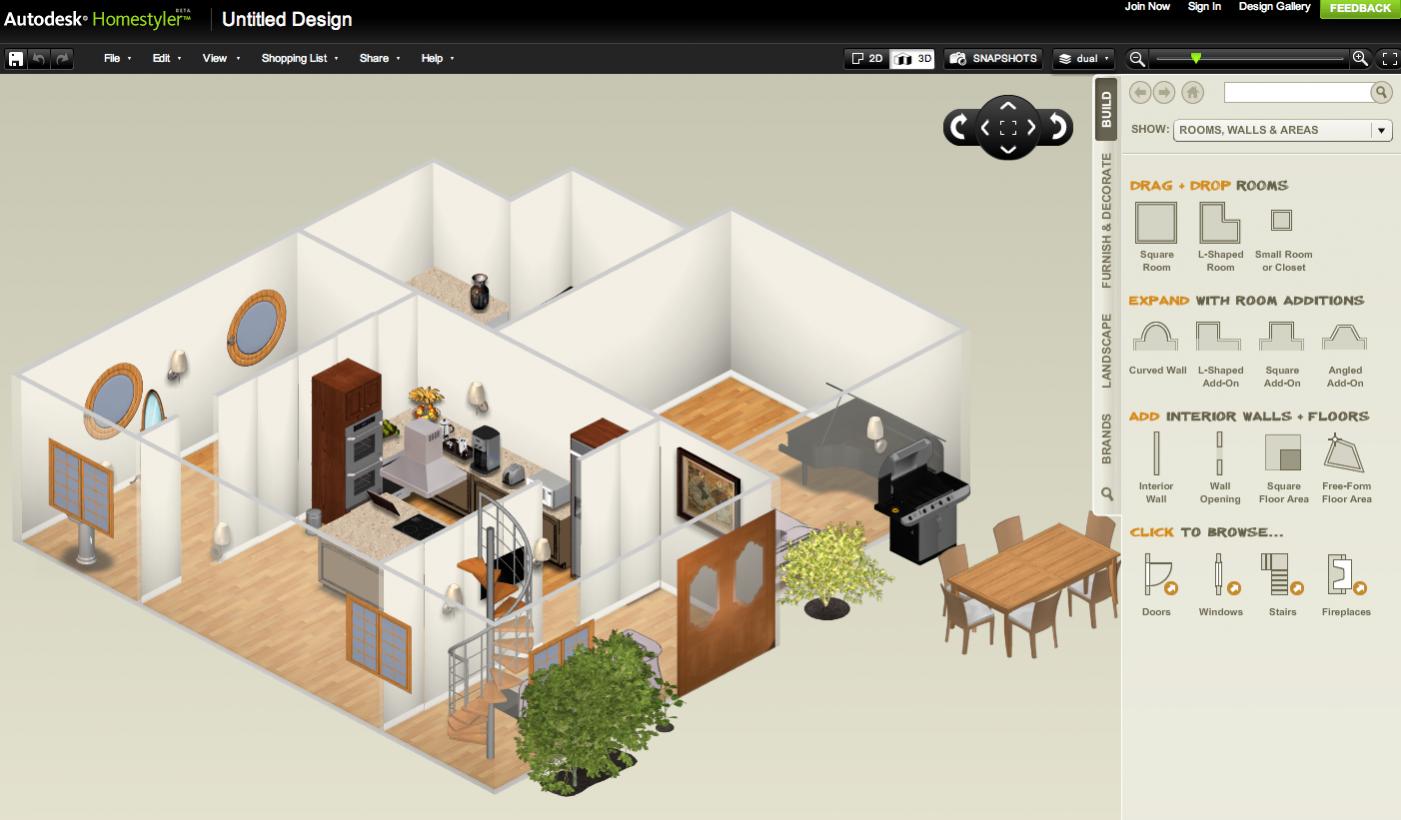 Sketch Up – Sketch Up also known as google sketching is one of the basic and simple applications that any novice or person needs to learn how to use in interior design. This software is designed primarily for modeling and visualizing the prepared models, surface and mare. Another important feature of this program is that it also supports plugins from third parties.
Autodesk AutoCAD – Even Autodesk AutoCAD is one of the popular software used by interior designers. You have some apps for improved results such as 3D animation, or a detailed view of your realistic designs. It is a somewhat complicated and difficult but is used for highly practical projects by all the interior designing firms and even by architectural firms.
Auto 3Ds Max – The best app that must be used for interior designer tools is Auto 3Ds Max. When using this app, the designs you have created are made, enhanced, and visualized the finest designs. The software is another valuable resource used by professionals and start-ups alike. This method is pretty easy and quick to use.
Infurnia – Infurnia is the first app to be a cloud-based interior designer that lets you build 2D and 3D multi-story designs with all the specifics and there are plenty of choices for customizing furniture of any kind and having a full finished look. This is why infurnia is one of the top apps which is very popular with all interior designers.
Autodesk Revit – Autodesk Revit is also one of the most common applications used by architects and designers alike. Plans can be quickly generated plus review and easily sectioned. This method is a slightly technical one that will give you the best results which is why this software is mostly preferred by all the professionals who are very effective for your work.
These are the top 5 interior designing software's that is used by almost every professional in this industry. We hope you have liked this article.
Thank You!