What is GoDaddy?
Founded in 1997, GoDaddy is one of the most popular web hosting services across the globe. It is known for its exceptional hosting performance. GoDaddy serves millions of customers around the world and has got some really good reviews so far for its features and operations. This web hosting company provides hosting solutions to all types of businesses like small enterprises, web designers and also various individuals.  It is easy to use and manage and is suitable for almost all types of businesses. The performance of this host is backed by data centers in US, Europe and Asia. There are different types of packages available under this host, which can be chosen by different customers or clients according to their needs and requirements. GoDaddy hosts various top MNCs and owns a large amount of share in the web hosting industry.
Pros of using GoDaddy
Various upsells
There are several one click installations which is probably above 125!
Amazing customer support services
The speed of the site is very fast due to robust servers
Websites hosted under GoDaddy are great performers
GoDaddy Hosting Plans
There are three different hosting plans which are provided by the hosting company which are suitable for all types of users including individuals and various businesses. These plans are-
Economy- $4.99/mo for 1 website along with unlimited bandwidth, 100GB storage and 100 email addresses.
Deluxe- $5.99/mo with unlimited number of websites along with unlimited storage, unlimited bandwidth and 500 email addresses.
Ultimate- $7.99/mo with unlimited number of websites along with the same features mentioned above and 1000 email addresses.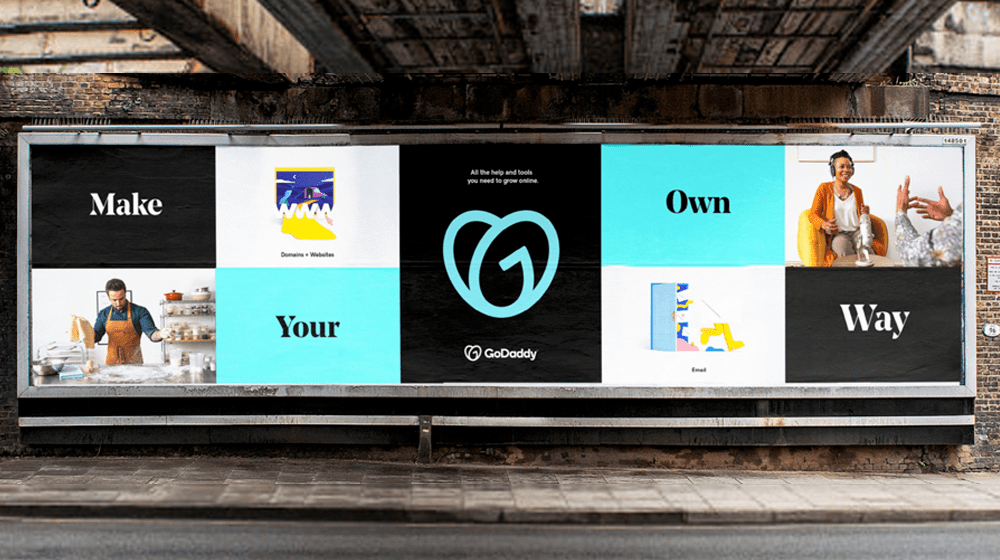 Is GoDaddy hosting any good?
You can be assured about 99.9% uptime guarantee from GoDaddy. This web host is known for a long-term uptime and also the websites hosted by Go Daddy are extremely robust and creative. Also, if you are not satisfied with the performance of your website you can claim your money back as it gives you 14-day money back guarantee option. This feature is applicable only if you had opted for 12 month or longer subscriptions. Shorter subscriptions come with 48-hour guarantee.
GoDaddy is known for amazing customer support services. They have various live channels and self-help resources. GoDaddy provides you with thousands of articles, tutorials and how-to-do guides in order to help you out when your website is facing certain troubles.
These guides will help you in every case from your first website to advanced configuration options. In case of intense issues, you can take help from the active community forum. Apart from that, there is 24/7/365 days available helpline on the company website. The phone support is available globally that too in various languages and locations.
All the hosting plans come with SSL certificate which secures your site in the best way possible. Although if you choose a cheaper plan, this feature is not applicable. The servers are always monitored in order to trace any hacking possibilities and also to deal with any sort of virus attacks or spam.
Cons of using GoDaddy
There are certain errors which you will come across while working on your site. These errors will be like "Error establishing connection". This can be annoying if it continues.
Caching is not allowed on WordPress websites
Server error and low uptime are recorded several times. A solution must be found to these problems by the company as soon as possible.
Do we recommend GoDaddy?
Well, there are pretty good web hosts in the business other than GoDaddy. Anyway, GoDaddy is one of the solid and powerful web hosting solutions for your website. Your decision to choose GoDaddy must depend on your budget and the other fact whether you are working on WordPress website or not. This web host can be a good option for small businesses. If you are owning a large enterprise, GoDaddy web hosting is not the one for you.